Category Archives: Ground Chicken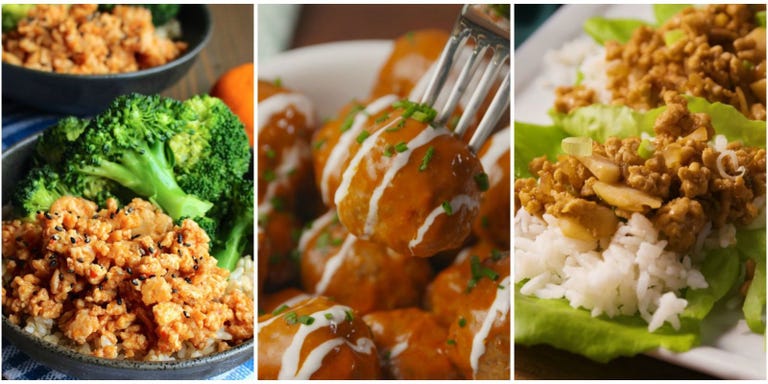 You won't want to go back to beef after trying these delicious dishes.
Source: 25 Ground Chicken Recipes That Are Super Fast to Make
Once you try these, youll never go back to beef meatballs.(Well, maybe YOU will!) I searched all over the Internet for chicken meatballs, and found these on eatchicken.com. The texture is much lighter than regular meatballs,and they are downright tasty! Havent used beef for spaghetti since,and I found this over 2 years ago. The recipe also came with a sauce, but I figured that everyone has their own favorite marinara sauce already. Enjoy!
Source: Chicken Meatballs For Spaghetti And Meatballs Recipe – Food.com